Blue Gate Fields Infant School World Book Day 2021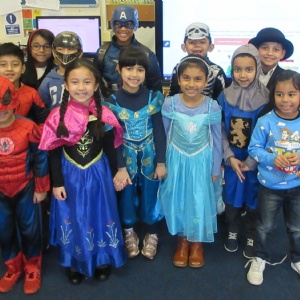 Reading is a fantastic way to inspire children. We very much like to celebrate World Book Day at Blue Gate Fields Infant School. Today we have connected with author and illustrator, Ken Wilson-Max via webcam and watched him draw pictures from his book. It was fantastic to hear from Ken and watch him draw!
In addition to this, we have also dressed up as characters from our favourite books!
Don't forget to take a look at our gallery here!