Interactive screen training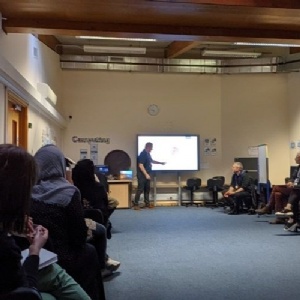 Our staff have been benefiting from training on how to use the new interactive screens in our classrooms.
Last week, our staff were fortunate enough to have Ashley and his colleague visit us to give us all a full training session on how to use our interactive screens. We learned some of the basics along with some more advanced features!